Clear 10/0 Seed Beads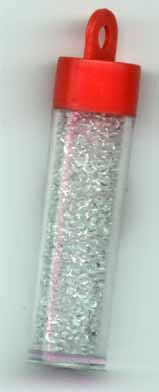 This item consists of the following:

approx 450 seed beads
6g plastic vial with screw top lid for easy storage.
these seed beads work great if you can't find a particular color you need - use specific floss color with these beads and they will reflect the color of the floss.


Price: $0.42 US

To order this item:

Pay by Cheque or International Money Order

or

Credit Card Payments:
Note: All payments to be made in American dollars. Cheques from the US take 5 weeks to clear here in Canada. Payments made by money order are processed the same day they are received. We don't accept post dated cheques.