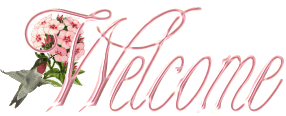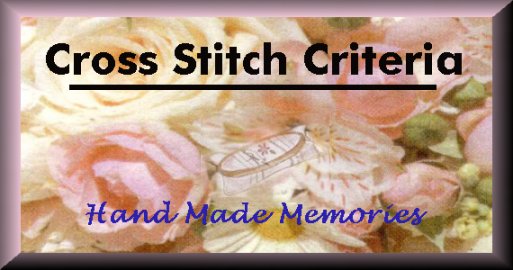 Have you been looking for that different cross stitch pattern to do for your "masterpiece"?

We have received licensing rights from many Artists/Photographers/Designers from around the world to change over their works of art into cross stitch patterns and sell them to the public. We also sell to retail stores. If you are a retail store and would like to carry our patterns please email us.

Our patterns are done at 28 count detail to get the pattern as close to the original artwork as possible. These can be stitched at any count you wish. The only difference will be the finished size.

We've decided to do up a newsletter to inform everyone about the latest additions to our website etc. If you would like to be informed of what is going on, please go to mailing list to be added to our mailing list. Please note, we give out or sell the email addresses which are given to us.

| | |
| --- | --- |
| | We have have an Ezboard message board and chat room. Come and see who else is stitching up one of these patterns and meet new people with the same interests as you! |
| | Specialty cross stitch patterns made from Artists/Photographers/Designers from all over the world. 575 patterns on the site as of Mar 29/2004. We also have craft items available now including some used cross stitch, plastic canvas, needlepoint patterns. |
| | Here are some other sites that may interest you as well!! |
| | If you have any suggestions or problems please email us |
| | |
| | |
OUR ADDRESS:
CROSS STITCH CRITERIA
P.O. BOX 93686
3003 DANFORTH AVE
TORONTO, ONTARIO
CANADA, M4C 5R5
(416) 230 - 2009


Visit the Top 100 Cross Stitch Sites